Explore thousands of pages of Arkansas newspapers from the 19th & 20th centuries.
Counties in green in the map below have digitized newspaper titles included in this project.
The full list of up-to-date digitized titles can be found on the Chronicling America website
https://chroniclingamerica.log.gov by searching for Arkansas on the drop down list under the
All Digitized Newspapers" tab. You can also search for content by state, date, newspaper name,
city or county. Additionally, images and text files can be downloaaded directly to your
computer. Unlike other newspaper repositories, Chronicling America is free and requires no
signup or membership.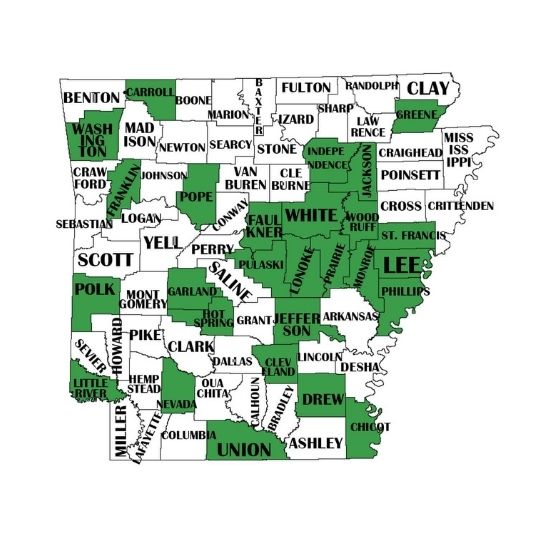 All content digitized a spart of this project is housed on the Chronicling America website